Scholarships
The nature of our work with students, parents and educators leads us to an abundance of scholarship resources. Use our Scholarship Success Guide below for help with submitting scholarship applications. Keep in mind all scholarship information listed is subject to change.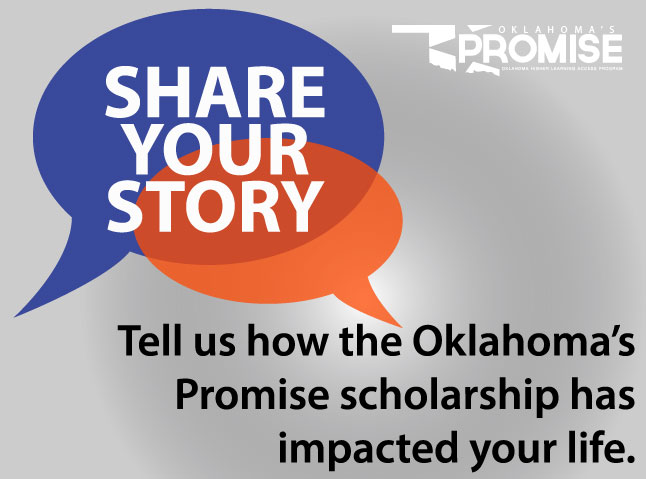 Are you an Oklahoma's Promise scholarship recipient? If so, we'd love to hear how the program has impacted your life. By sharing your stories, we hope to encourage other students to apply for Oklahoma's Promise and start planning for their futures.
Scholarship of the Week
Beauty + Wellness Scholarship for Women
Living a totally healthy lifestyle can be surprisingly challenging in our modern society—especially for college students! The Skin Care Ox: Beauty + Wellness Scholarship for Women program was established to provide financial support to college women who are striving to lead healthy lifestyles. If you're a female high school senior, undergraduate, or graduate student who is committed to maintaining personal wellness, then this is the scholarship for you!
All applicants must submit a 500 word maximum essay on the essay prompt below. Student essays will be judged on their originality, creativity, and dedication to healthy lifestyle choices.
"Why are you committed to living a healthy lifestyle? How do you maintain your physical and mental wellness as a student? Is the cost or availability of organic + natural products a challenge? Has it been difficult or easy to make healthy decisions? Why?"
College Award: $1,000 + Organic Beauty Basket
High School Award: $500 + Organic Beauty Basket
Application Deadline: March 31, 2018