Scholarships
The nature of our work with students, parents and educators leads us to an abundance of scholarship resources. Use our Scholarship Success Guide below for help with submitting scholarship applications. Keep in mind all scholarship information listed is subject to change.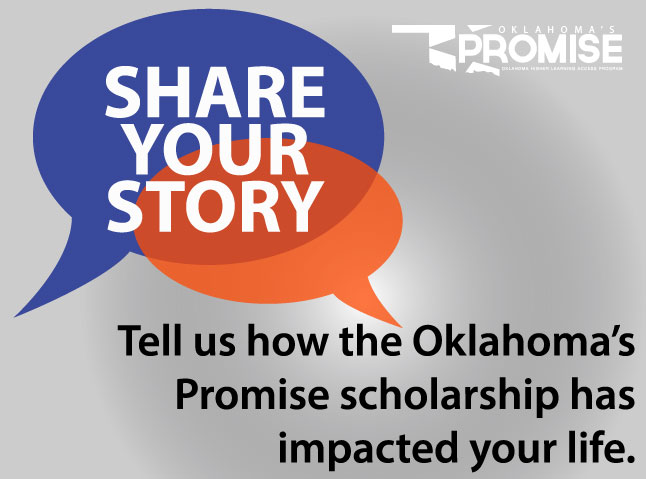 Are you an Oklahoma's Promise scholarship recipient? If so, we'd love to hear how the program has impacted your life. By sharing your stories, we hope to encourage other students to apply for Oklahoma's Promise and start planning for their futures.
Scholarship of the Week
Walter J. Travis Memorial Scholarship
The Walter J. Travis Memorial Scholarship is an annual award given since 2009 to honor the remarkable accomplishments and contributions of Walter J. Travis in the game of golf. He was founder and editor of one of the most influential golf magazines of his time, The American Golfer. The Travis Memorial Scholarships are awarded to students pursuing a career in one of the following professions: landscape design/golf course architecture; golf course turf grass management/golf course superintendent; professional golf management, club professional, or sports journalism with a special interest in golf.
The following criteria will be used in the evaluation and judging of all applicants:
Academic record
Involvement in golf-related interests and activities
Career goals (Not applicable for students who are applying in the category of "amateur golfer")
Extracurricular activities, including volunteer work with student/community organizations; participation in sports and community affairs; jobs held; special interests, and hobbies. We are impressed with those students who have demonstrated a desire to "give back to their community" through volunteer activities.
For amateur golfers, their record in competition will be a major consideration.
Four awards of $1,000 will be offered to the scholarship winners.
Application deadline:  June 1, 2017
Learn more and apply for the Walter J. Travis Memorial Scholarship.