Scholarships
The nature of our work with students, parents and educators leads us to an abundance of scholarship resources. Use our Scholarship Success Guide below for help with submitting scholarship applications. Keep in mind all scholarship information listed is subject to change.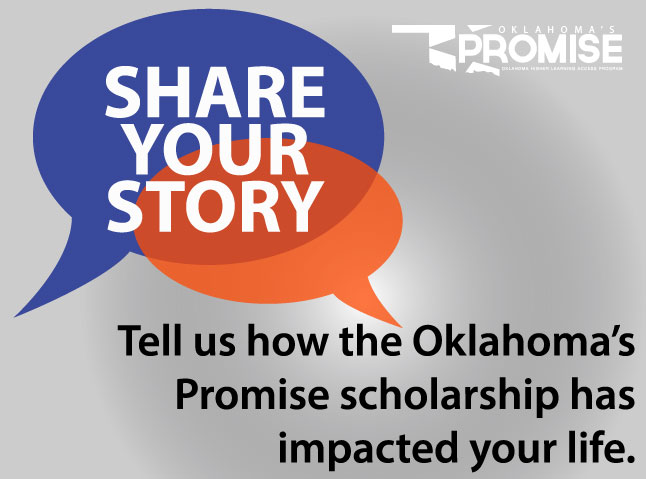 Are you an Oklahoma's Promise scholarship recipient? If so, we'd love to hear how the program has impacted your life. By sharing your stories, we hope to encourage other students to apply for Oklahoma's Promise and start planning for their futures.
Scholarship of the Week
Grasshopper Entrepreneur Scholarship
Founded by two entrepreneurs, Grasshopper has been making it easier to start and grow a small business since 2003. Back then, they started as just two guys with a dream and to date have served over 300,000 entrepreneurs.
Today their commitment to helping entrepreneurs is stronger than ever, and to that end they are proud to introduce the Grasshopper Entrepreneur Scholarship, designed to help young entrepreneurs afford their education and help them along the road to entrepreneurship.
Award: $1,000
Deadline: April 30, 2018
Learn more and apply for the Grasshopper Entrepreneur Scholarship.