Scholarships
The nature of our work with students, parents and educators leads us to an abundance of scholarship resources. Use our Scholarship Success Guide below for help with submitting scholarship applications. Keep in mind all scholarship information listed is subject to change.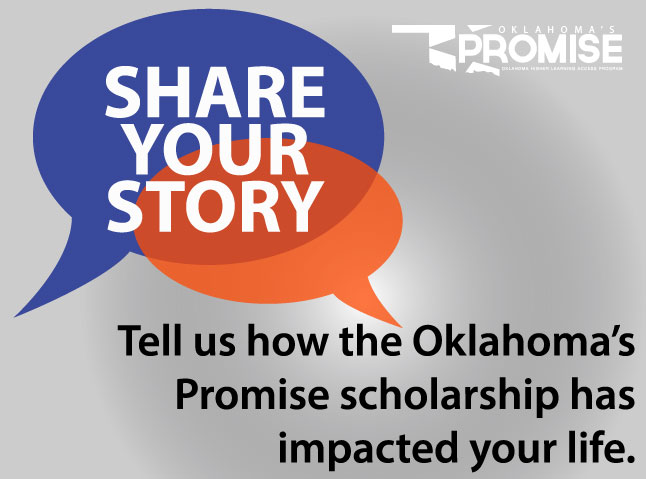 Are you an Oklahoma's Promise scholarship recipient? If so, we'd love to hear how the program has impacted your life. By sharing your stories, we hope to encourage other students to apply for Oklahoma's Promise and start planning for their futures.
Scholarship of the Week
Do-Over Scholarship
What if you had the chance to 'do-over' a moment in your life? What would it be? How would it affect you and your future? You could win a $1,500 scholarship by writing a short 250 word essay to this question:
"If you could get one 'do-over' in life, what would it be and why?"
Applicants must:
Be thirteen (13) years of age or older at the time of application
Be legal residents of the fifty (50) United States or the District of Columbia
Be currently enrolled (or enroll no later than the fall of 2022) in an accredited post-secondary institution of higher education
Application Deadline:  June 30, 2016
Learn more and apply for the Do-Over Scholarship.