Scholarships
The nature of our work with students, parents and educators leads us to an abundance of scholarship resources. Use our Scholarship Success Guide below for help with submitting scholarship applications. Keep in mind all scholarship information listed is subject to change.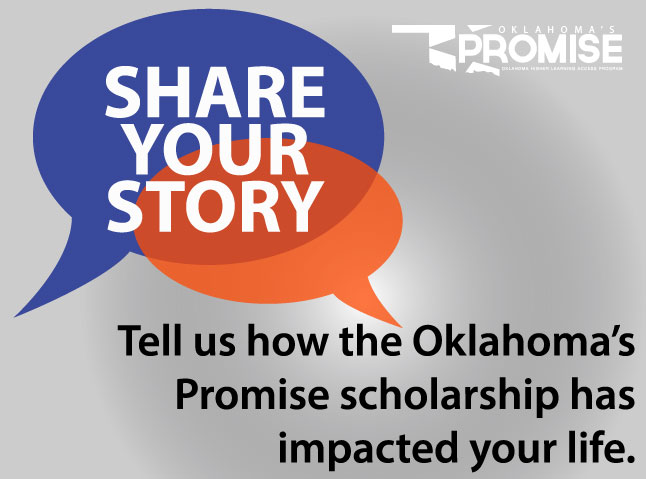 Are you an Oklahoma's Promise scholarship recipient? If so, we'd love to hear how the program has impacted your life. By sharing your stories, we hope to encourage other students to apply for Oklahoma's Promise and start planning for their futures.
Scholarship of the Week
Novus Biologicals Scholarship Program
Research is a critical component for the development and advancement of the life science community. The Novus Biologicals Scholarship Program is awarded to students pursuing a degree in a science related field twice a year.
How to apply:
Complete an application form.
Submit a transcript of high school or college coursework.
Submit a written statement addressing the following topics:

140 character statement on your favorite scientist
Personal statement of 500 words or less on how you plan to use your degree to further advance science in your field of interest
Eligibility:
Applicants must have a major declared in a science related field.
Applicants must be enrolled or accepted for enrollment in an associate, baccalaureate or graduate program.
Award: One $1,500 scholarship
Application Deadline: July 17, 2017
Learn more and apply for the Novus Biologicals Scholarship Program.