Scholarships
The nature of our work with students, parents and educators leads us to an abundance of scholarship resources. Use our Scholarship Success Guide below for help with submitting scholarship applications. Keep in mind all scholarship information listed is subject to change.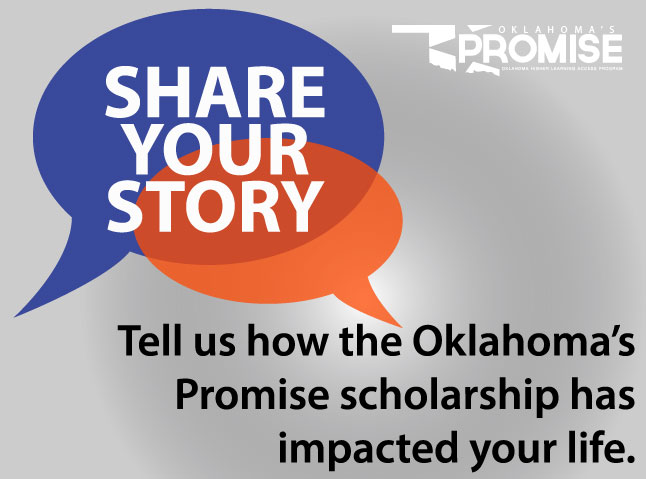 Are you an Oklahoma's Promise scholarship recipient? If so, we'd love to hear how the program has impacted your life. By sharing your stories, we hope to encourage other students to apply for Oklahoma's Promise and start planning for their futures.
Scholarship of the Week
Australian Essay Writing Contest
Australian custom writing service EssayRoo presents a writing contest that offers great cash prizes. If you think you're a whiz at creating top quality assignments and want to put your skills to the test, then this contest is for you. To enter the contest, all you need to do is pick a topic from a list provided on the website and write up the best essay you can.
Prizes:
First prize: $3000
Second prize: $2500
Third prize: $1500
Application deadline: March 1, 2017
Learn more and apply for the Australian Essay Writing Contest.