Scholarships
The nature of our work with students, parents and educators leads us to an abundance of scholarship resources. Use our Scholarship Success Guide below for help with submitting scholarship applications. Keep in mind all scholarship information listed is subject to change.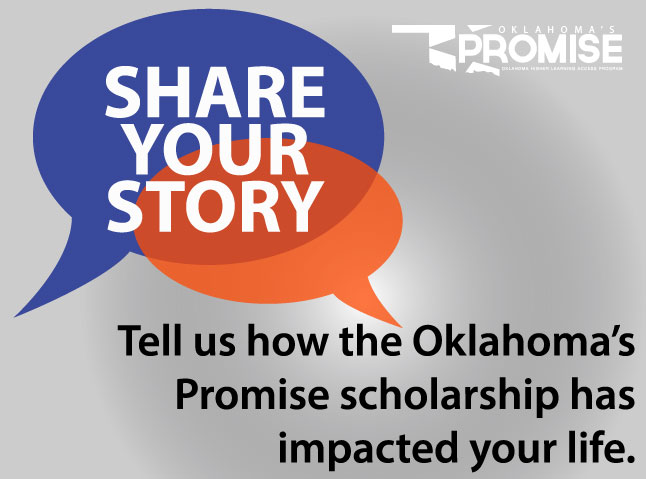 Are you an Oklahoma's Promise scholarship recipient? If so, we'd love to hear how the program has impacted your life. By sharing your stories, we hope to encourage other students to apply for Oklahoma's Promise and start planning for their futures.
Scholarship of the Week
JonesTshirts.com Scholarship
Scott Jones, the founder of JonesTshirts.com started in the t-shirt business in high school. He and his brother made tie-dye shirts and together they sold them at Grateful Dead concerts.  Now 24 years later, JonesTshirts.com is a leading wholesale provider of t-shirt apparel. Scott wants to know if there are others out there who share the goal of living the dream of loving what they do.
Applicants are required to write a 1,000 word essay outlining at least three steps they'll take to start a path towards a career they'll love. Any student who will be enrolled in a U.S. college or university this fall is eligible to apply. JonesTshirts.com will award $1,000 to the winner.
Application deadline: September 12, 2016