Scholarships
The nature of our work with students, parents and educators leads us to an abundance of scholarship resources. Use our Scholarship Success Guide below for help with submitting scholarship applications. Keep in mind all scholarship information listed is subject to change.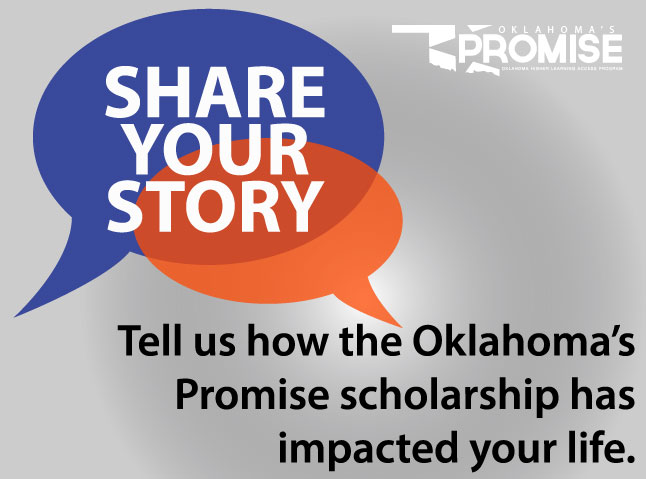 Are you an Oklahoma's Promise scholarship recipient? If so, we'd love to hear how the program has impacted your life. By sharing your stories, we hope to encourage other students to apply for Oklahoma's Promise and start planning for their futures.
Scholarship of the Week
Horatio Alger Association National and State Scholarships
The Horatio Alger Association honors the achievements of outstanding individuals in our society who have succeeded in spite of adversity and who are committed to supporting young people in pursuit of increased opportunities through higher education.
To be eligible to apply for the Horatio Alger National or State Scholarships, applicants must meet the following criteria:
Be enrolled full time as a high school senior in the United States; be progressing normally toward graduation in spring/summer of 2017 with plans to enter a college in the United States no later than the fall following graduation
Exhibit a strong commitment to pursue and complete a bachelor's degree at an accredited non-profit public or private institution in the United States (students may start their studies at a two-year institution and then transfer to a four-year institution)
Demonstrate critical financial need ($55,000 or lower adjusted gross family income is required)
Be involved in co-curricular and community service activities
Display integrity and perseverance in overcoming adversity
Maintain a minimum grade point average (GPA) of 2.0; and
Be a U.S. citizen
Application deadline: October 25, 2016
Learn more and apply for the Horatio Alger Association Scholarships.