Scholarships
The nature of our work with students, parents and educators leads us to an abundance of scholarship resources. Use our Scholarship Success Guide below for help with submitting scholarship applications. Keep in mind all scholarship information listed is subject to change.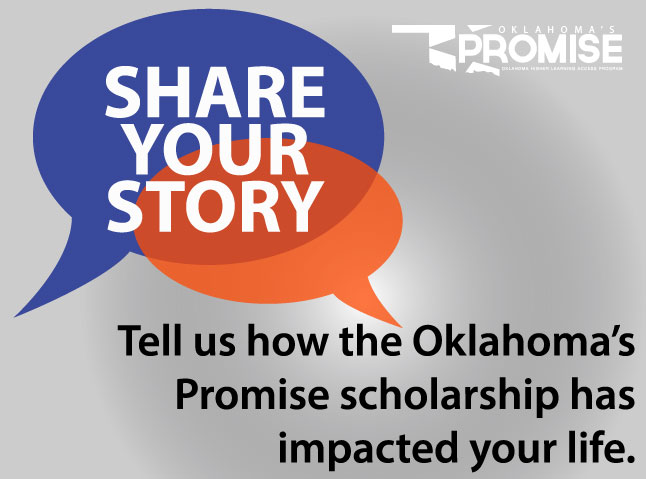 Are you an Oklahoma's Promise scholarship recipient? If so, we'd love to hear how the program has impacted your life. By sharing your stories, we hope to encourage other students to apply for Oklahoma's Promise and start planning for their futures.
Scholarship of the Week
Mister Rogers Memorial Scholarship
From 1967 to 2001, Fred Rogers produced his daily children's television program, Mister Rogers' Neighborhood, celebrating imagination and play, exploring children's feelings and sense of self- worth, and treating young viewers with love and respect. The Television Academy Foundation's Mister Rogers Memorial Scholarship Program awards two $5,000 scholarships to rising seniors, graduating seniors (must be continuing directly to graduate school) and graduate students (Masters or Ph.D.) to support and encourage them to pursue a career in children's media and further the values and principles of Fred Rogers' work. The scholarships are project-based and may not be used for tuition.
Application deadline:  January 31, 2017
Learn more and apply for the Mister Rogers Memorial Scholarship.