Scholarships
The nature of our work with students, parents and educators leads us to an abundance of scholarship resources. Use our Scholarship Success Guide below for help with submitting scholarship applications. Keep in mind all scholarship information listed is subject to change.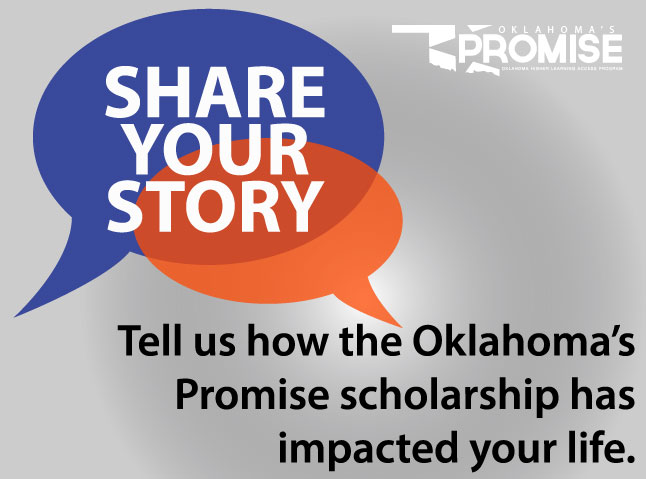 Are you an Oklahoma's Promise scholarship recipient? If so, we'd love to hear how the program has impacted your life. By sharing your stories, we hope to encourage other students to apply for Oklahoma's Promise and start planning for their futures.
Scholarship of the Week
Foot Locker Scholars Athletes Program
The Foot Locker Scholar Athletes program honors student-athletes who demonstrate exceptional academic ability and strong leadership skills in sports, school, and within their communities. Whether you're the lead scorer or the most spirited team player, Foot Locker wants to hear how you have taken the skills you've cultivated in the locker room and used them to create a powerful, positive impact on the lives of others around you.
Twenty Foot Locker Scholar Athletes will each receive $20,000 in college scholarship money for their excellence in school, on their sports teams, and in their communities. The scholarship will be awarded in four equal annual payments of $5,000 throughout the winner's four-year college career.
Eligibility:
Be a current high school senior entering a four-year, accredited US college or university in the Fall of 2017
Be a current member (in good standing) of a high school sports team or be involved in after-school sports (e.g. intramurals, martial arts, etc.)
Have maintained an unweighted GPA of 3.0 or higher from 9th grade to first semester of 12th grade
Be a U.S. citizen or U.S. Permanent Legal Resident
Foot Locker employees and their immediate family members are ineligible
Application deadline:  December 9, 2016
Learn more and apply for the Foot Locker Scholars Program.