Scholarships
The nature of our work with students, parents and educators leads us to an abundance of scholarship resources. Use our Scholarship Success Guide below for help with submitting scholarship applications. Keep in mind all scholarship information listed is subject to change.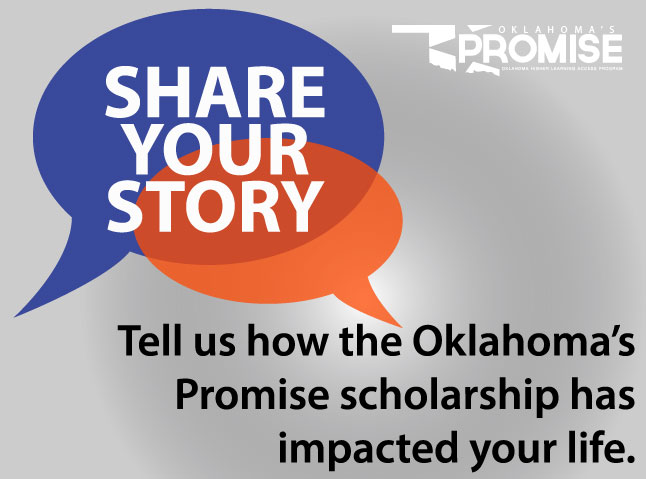 Are you an Oklahoma's Promise scholarship recipient? If so, we'd love to hear how the program has impacted your life. By sharing your stories, we hope to encourage other students to apply for Oklahoma's Promise and start planning for their futures.
Scholarship of the Week
$1,000 Gen and Kelly Tanabe Scholarship
The Gen and Kelly Tanabe Scholarship is a merit-based program that helps students fulfill their dreams of a higher education.
Eligibility:
9th – 12th grade high school, college or graduate students including adult students
Legal residents of the United States
Currently in school or planning to start school within the next 12 months
Application deadline: July 31, 2016
Learn more and apply for the $1,000 Gen and Kelly Tanabe Scholarship.