Scholarships
The nature of our work with students, parents and educators leads us to an abundance of scholarship resources. Use our Scholarship Success Guide below for help with submitting scholarship applications. Keep in mind all scholarship information listed is subject to change.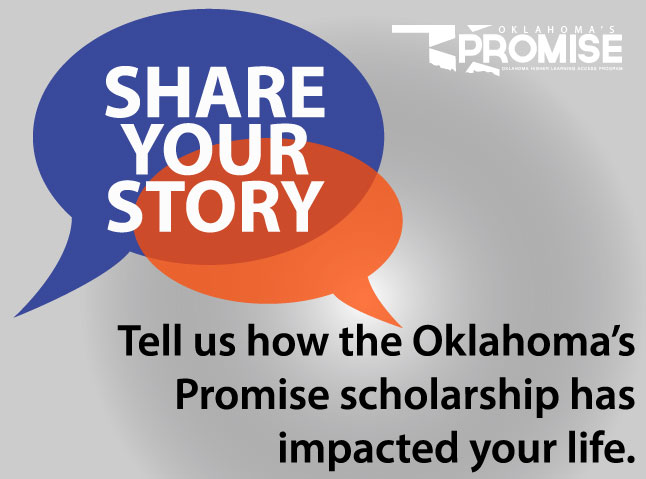 Are you an Oklahoma's Promise scholarship recipient? If so, we'd love to hear how the program has impacted your life. By sharing your stories, we hope to encourage other students to apply for Oklahoma's Promise and start planning for their futures.
Scholarship of the Week
College JumpStart Scholarship
Applicants for the College JumpStart Scholarship will be asked to answer one of the following questions in 250 words or less.
What are your educational goals?
How will winning this scholarship help you attain your goals?
Write about a time when "hard work" paid off.
Describe your experience with community service and volunteering and how that has affected you and your outlook.
Eligibility requirements are:
High school 10th-12th grader, college student or non-traditional student
U.S. citizen or legal resident
Attend or plan to attend an accredited 2-year, 4-year or vocational / trade school in the U.S.
Be committed to using education to better your life and that of your family and/or community.
Award Amount: $1,000
Deadline: October 17, 2021